HORIZONTAL SIGN - 22" x 13"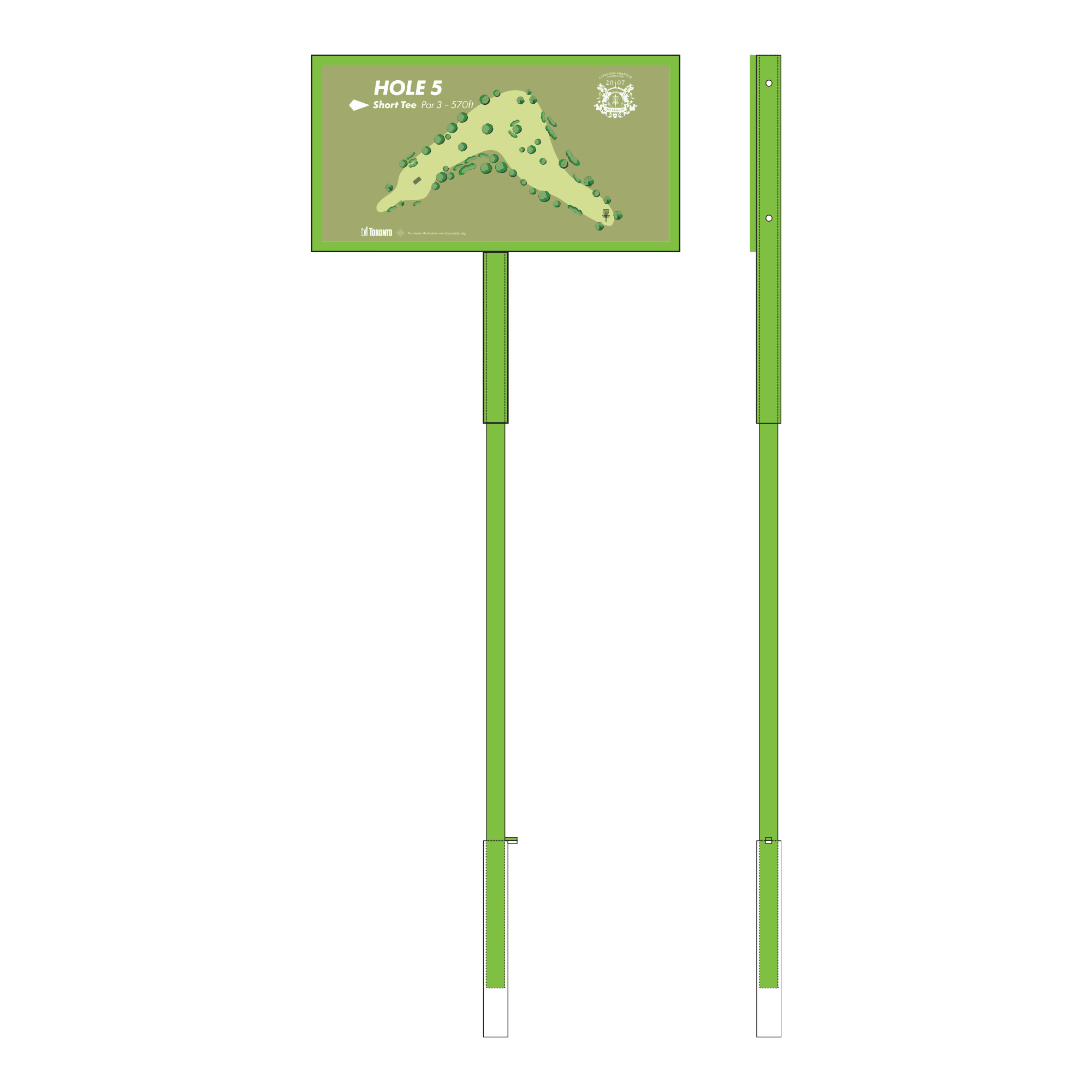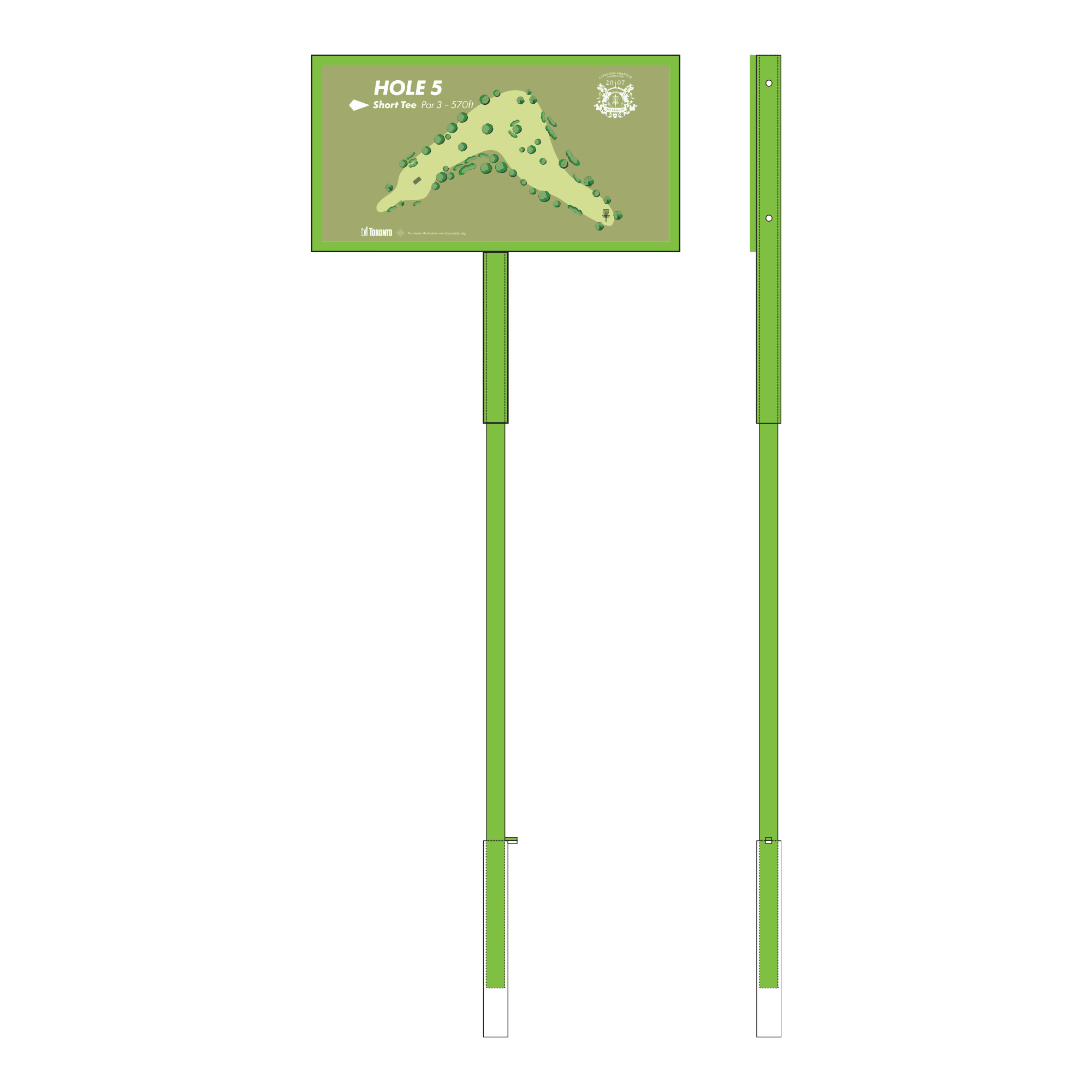 HORIZONTAL SIGN - 22" x 13"
The Prodigy Disc Horizontal Sign is made of steel and is extremely durable. The ground sleeve and is hot dipped galvanized steel, while the pole and the 3/8" flat steel sign attachment have an electrophoresis base coat (rust proof), finished with powder coating to assure a great looking sign for years to come.
The sign is designed to fit into ground sleeves (supplied with sign) to allow for seasonal removal or for quick removal if relocation is required. The sign is easy to install, using the same process as the basket installation. The graphic area of the sign is 22" x 13". Graphic decals can be included at an additional charge.
Includes ground sleeve, pole, sign attachment & hardware. Available in custom colors.